Full List of Foods to Avoid on a Ketogenic Diet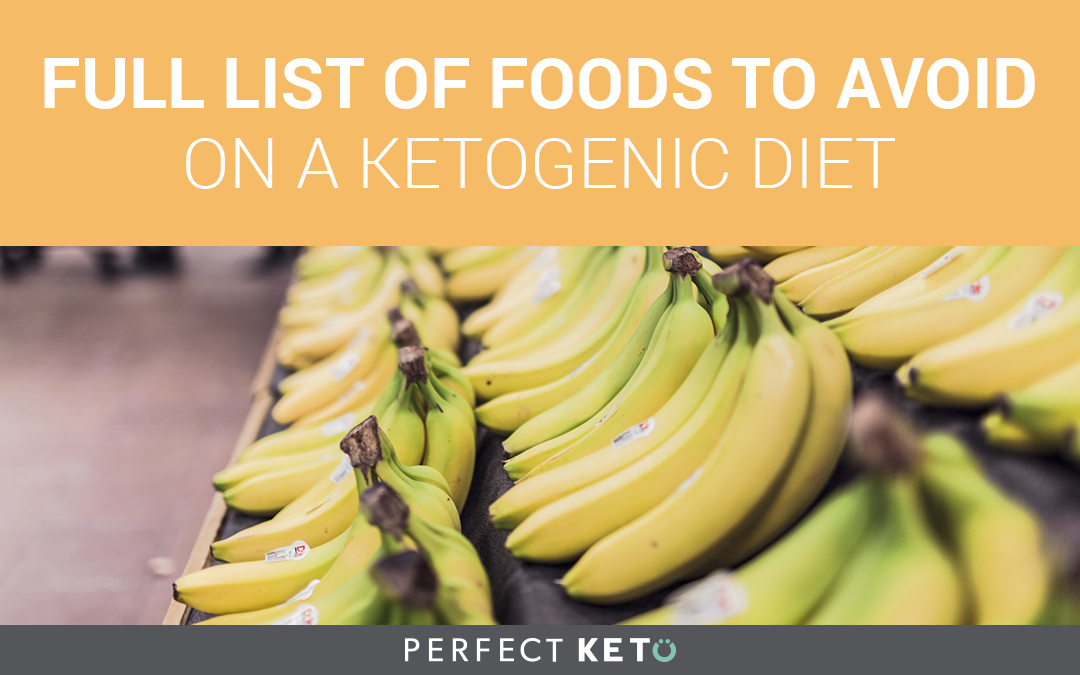 Following up from our article last week on the
Full Keto Food List
(i.e. what to eat). This is perhaps the grim, ugly sister article of the full list of foods to avoid on a
ketogenic diet
.
Remember that ketosis is a measurable state of metabolism… not just an
idea or methodology
. This means that foods labeled "keto" or "not-keto" really can't be definitive. The only way to know is to eat foods that you think will put you in ketosis and then
test your ketone levels
. Anything less is guessing, which is literally like showing up to the basketball court and taking a three-point shot, and then closing your eyes and trying to tell if it went in. Read more:
Full List of Foods to Avoid on a Ketogenic Diet
Easy 7 Day Keto Meal Plan:
Simple Ingredients, Limited Prep, and No Baking
What can I eat on the Keto Diet? Is my favorite food ok? Will I have to buy weird ingredients? This book is meant to give you a very brief overview of the Keto Diet, the process that happens to your body, and a week's worth of simple meal plans to get your started. Each meal plan is chosen for its simplicity, limited preparation, and no baking!
Lose 25 Pounds in a Month
:
My Journey on the Keto Diet & Road Map for You
You are ready to transform your body into the person you always knew you could be. You are done with excuses, and are ready to start your weight loss journey. You are ready to take control and you are grabbing the tools for your metamorphosis. Come! Learn! Lose up to 25 pounds in a month using the Keto Diet.
How To Massage Your Lover:
Create greater intimacy and deeper bonds with your Spouse, Lover, or Partner with the loving touch of massage.
eBook $4.50 & Paperback $8.99 on
Amazon
http://amzn.to/2reYhZZ
Create deeper intimacy and bonding between you and your partner through the loving touch of massage. You will learn how to perform an hour long, full body massage just like the professionals.